CUSTOMER SERVICE
(503) 801-0511
7'Delta Combo Rainbow Kite
This kite is dependable and easy to fly, yet a satisfying high-altitude performer for the seasoned veteran. This kite comes with three tail attachment points, and includes the combo of two 20" streamer tails and a 30" twister. Durable, vibrant, ripstop nylon sail with fiberglass spars. 83 x .1 inches. Case included. Also includes a hoop reel with 50 lb.x 300' flying line. Wind range: ;5-25 mph. $ 29.99
Ripstop Nylon Streamer Tails
Six fluttering 1/2 inch wide streams of color will add some fun to any kite. The swivel clip on the end makes attaching them quick and easy. Choose 2 ft. for $3.49 or 5 ft. lengths for $4.99.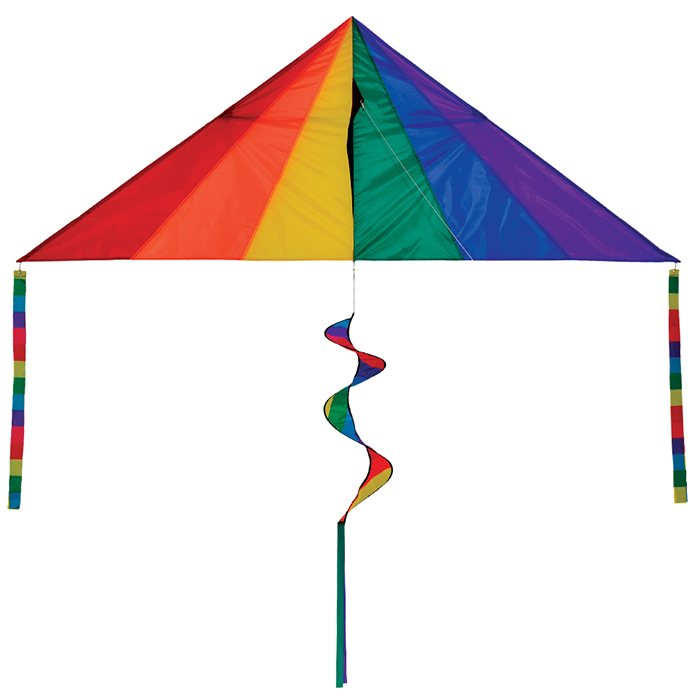 7'Rainbow Combo Delta
An all-time favorite for size and color.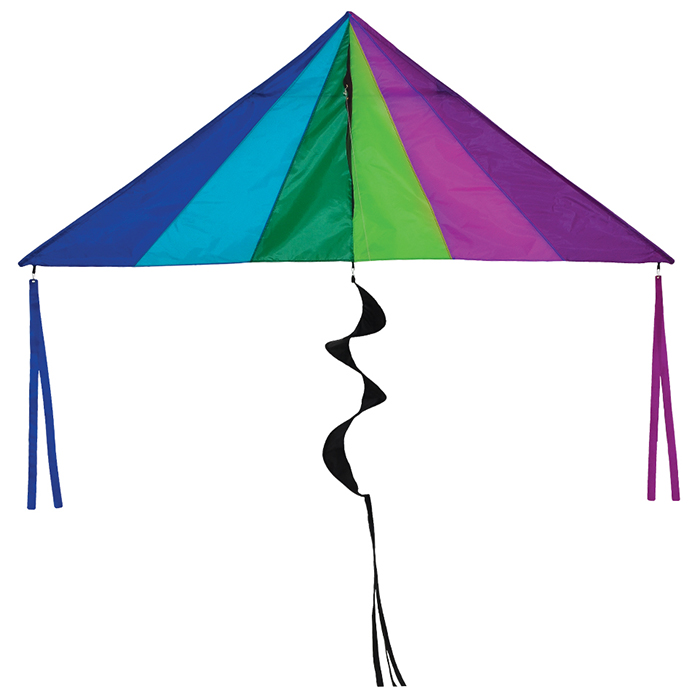 7'Cool Combo Delta
A more subdued palette of colors.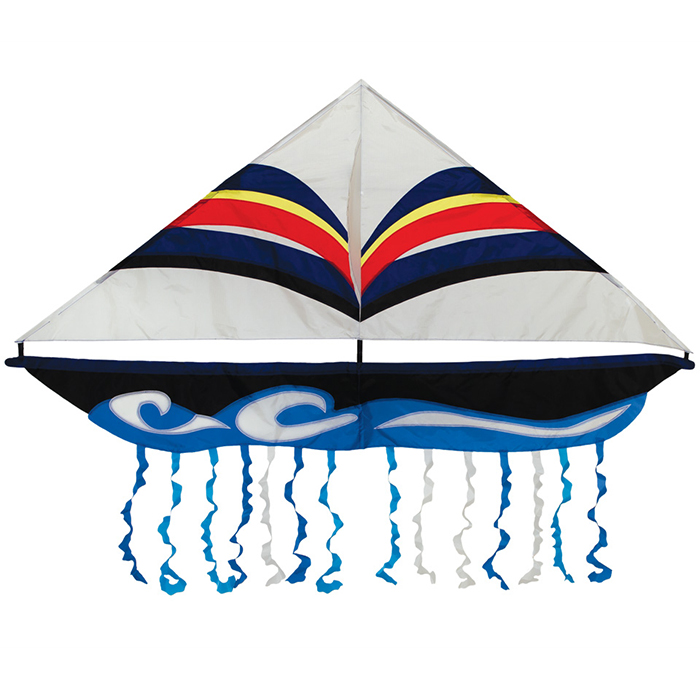 72" Sailboat Delta
Sail across the sky with this classic.